"Zimbabwean Special Dispensation Permit – Cape Town"
"The Zimbabwean Special Dispensation permit (ZSP) is the successor to a permit issued as part of the Home Affairs section's Dispensation of Zimbabweans Project (DZP) which was implemented in the past."
DZP permit holders who want to remain in South Africa can apply for the just introduced Zimbabwe Special Dispensation Permit (ZSP). The ZSP will only be issued to all those Zimbabweans, who currently have a DZP permit.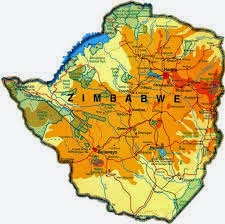 The ZSP will be valid for three years. After that time is up, all Zimbabweans with ZSP VISA will probably be asked to apply for normal work, study or company visas in order to continue and will have to return to Zimbabwe to do so.
ZSP Application Fees:
Applicant is expected to pay 870 South African Rand (Inclusive of VAT) as a part of the VFS Service Fees to implement any of the ZSP types. Fees are non refundable once the application is received by VFS Global and Department of Home Affairs.
ZSP Documents Required
Duly completed and signed on-line form. Handwritten forms will not be accepted by Department of Home Affairs.
While submitting photocopies for any visa / permit kind of applicants is requested to get primary documents for confirmation
first passport for ZSP
Copies of passport and previous visa
Original Bank payment receipt for each applicant
Appointment Letter Acknowledgement
Certified Passport copy is required.
As per the permit category, you apply for below records will probably be needed
ZSP WORK VISA
REQUIREMENTS FOR EMPLOYING
Sworn affidavit from employer
ZSP Own Business
BusinessRegistration Document + SARS Tax Clearance Certificate
ZSP for Study
Institution of Learning Admission Letter
Processing Time:
All applications taken at the Application Centre will have an average processing time of – eight weeks (approximate timeline) for the choice to be returned from Department of Home Affairs. You can monitor your application online on VFS Global site to determine status of your application.
Full details of the procedure are summarized on the VFS Global site: http://www. vfsglobal .com/ zsp/ southafrica/Zimbabwean_Special_Project_Renewal.html
Go To The Online Application Form: https://www. vfsvisaonline .com/ zimbabwevaf
On-Line Zimbabwe Special Permit (ZSP) Application Process
For a thorough explanation about how to finish the Zimbabwe Special Permit (ZSP) Online Application Process, please read this enlightening Article (comprises screenshots) to direct you in getting through the procedure.